About Neurocare WA
Are you, or someone you know, living with a neurological symptom or condition? The Neurocare team is here to help and support you.
Our dedicated team of community neurological nurses provide high quality, patient-centred neurological nursing and health care navigation services to people of all ages living with any neurological condition or symptoms.

NeuroCare is provided at no cost to you. We provide Neurocare services through either Department of Health funding or the NDIS. Learn more about accessing our service here.
---
Here when you need us
Neurological symptoms can significantly impact a person's life due to sudden or progressive changes in their physical, behavioural or cognitive functioning. Carers and loved ones can also be affected.
Our neurological nurses are here to help at any stage of your diagnostic journey; from pre-diagnosis, through to post diagnosis. We also know, that for some people there is never a clear diagnosis, and understand the challenge of living with the impact of a neurological symptom or condition. We are here to support you, when you need us.
Everyone's situation is unique, and we will work with you to provide individualised and holistic care that is tailored to your needs and circumstances.
Our nurses offer support and guidance across a range of areas:


We can help you navigate health and social care systems to find the right support, and advise and provide education on condition and symptom management. This ensures you and your family understand what has changed and what you need to maximise your health.
We can liaise with your treating doctors and other health care professionals after hospital discharge, on health status, condition changes and other care issues. Our nurses will ensure that you are well supported in the community.
We can work with you and health care professionals to ensure you have the information and knowledge to identify ways of maintaining and possibly improving your health. This is done through the development of meaningful goals and strategies to maximise well-being and prevent further complications.

Our team provides a range of assessments to identify current and future care needs. The aim of these assessments is to work with you in setting health and well-being goals and assisting in the development of meaningful plans of care.
We provide ongoing clinical management and encouragement concerning self-management. We also ensure you are supported to navigate the system, maximising potential benefits to your situation, often with referrals to other health care professionals and/or services.

---
Service Locations
Neurocare is available state-wide and via TeleNurse.

We offer pre-discharge in-person hospital visits, home and care facility visits across the Perth Metropolitan, South West, Great Southern, Mid West, Peel and Wheatbelt regions of Western Australia.
We undertake planned regional visits to rural and remote areas. Contact us for our schedule or to find out more.
---
Accessing our Service
Learn more about accessing our service here.
---
Support Groups
Support groups for clients and carers provide an opportunity to socialise and be supported by like-minded people. For more information about our support groups and information sessions please visit our Events Page.
---
Need to know more?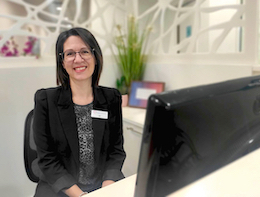 If you have any questions please contact our friendly reception on 1800 645 771 (free call) or (08) 6457 7533. Alternatively, you can contact us via the online form below or by email.
Our office hours are Monday to Friday from 8.30am to 4.30pm.